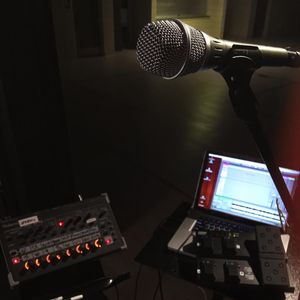 This past weekend I got the opportunity to perform for the first time since finishing my new batch of songs, "Taken."  It was so cool to share this song for a gathering of about 300-400 people.  The cool thing about live music is that each performance only ever happens once in the entire history of universe.  When you get to be a part of that, whether as a performer or a listener, it's a very special thing.  There's a pretty unique connection that happens between the audience and performer as these thoughts, feelings, ideas, and melodies go out and surround us and fill us.  I hope as concert goers and performers we never lose sight of this.  It truly is a unique experience of community.  
Check out the song "TAKEN"

If you're interested in having me join you for a performance or having me come out and perform for you and your community, please CONTACT ME.