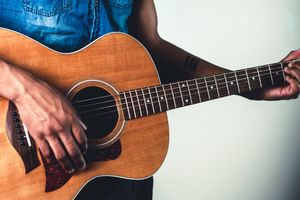 It has taken about a year to get this new batch of songs recorded and mixed, and with the help of Dynamic Sound Service out of Seattle, WA, we have a completed project!  These masters are certainly worthy of Eternia and I'm sure He-Man and She-Ra would be rocking out to these as they get psyched up to take on Skeletor or some other villain (or maybe just to chill in castle Greyskull after a long day).  In any case, I'm excited that they are here. 
CHECK THEM OUT HERE on my MUSIC PAGE!
If you like what you hear, please pass these along to someone you also might think would like to hear them!  Also, sign up for the MAILING LIST if you want to stay in the loop on what's going down!