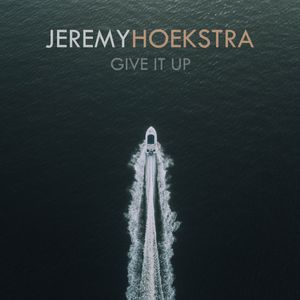 I am excited to announce that my new EP is now available for purchase and download! 

Check it out in the STORE.

I have spent the better part of the year recording and mixing these tracks into what I think is a great example of who I am as an artist.  These songs are pop-rock/singer-songwriter driven and contain melodies and hooks that I think you'll find stick with you for quite a while.
The EP is titled "Give it Up."  This is the title of track 5 but you will find that theme in every single one of these songs.  Over the last year and through a number of different circumstances in my life, I've come to experience that the only way to move forward and find freedom and peace is to let go - in a sense, to give up.  Let go of who I thought I was.  Let go of what I though to be true.  Let go of the path I thought I was supposed to follow.  Through that process I have come to see the world and my life in a brand new way.  The world and the universe is much bigger than I thought it was, and it is extraordinarily beautiful!  I'm able to press into joy and suffering because I no longer am forcing my life, but letting it unfold.  I've given up leading and have started to truly follow.  There is goodness, joy, and freedom in that.  The things that I thought to be true have either fallen to the wayside or become much more vibrant than before.
This EP is an expression of that experience.  I hope that as you listen to it that you will be brought into my experience and that you might get a sense of that goodness and freedom as well.